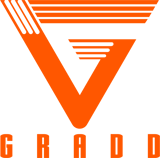 Mike Boom
Type rated in all the B-737, the B-757, B-767, B-777, as well as the BE-300 and the BE-1900..
Mike Boom is a Texas resident located about halfway between Houston and San Antonio.
Mike retired from the aviation industry after 34 years, holding many FAA certificates and ratings.
Mike has earned his Flight Engineer license, Ground Instructor, Advanced Ground Instructor, and his Instrument Ground Instructor Licenses. He holds his Airline Transport License AMEL and his Commercial Pilot ASEL License.
He is a Flight Instructor, including Instrument Flight Instructor and Multi Engine Flight Instructor. Mike is type rated in all the B-737, the B-757, B-767, B-777as well as the BE-300 and the BE-1900.
He was chosen to be a test pilot for a major airline to determine the best cockpit instrument configuration when the B-767 was in production. While working mostly in the commercial fixed wing aviation industry,
Mike acted as an instructor pilot for a time and has many pilot logbook endorsements for pilots worldwide. Mike spent most of his career flying, mainly international flights.
In "retirement", Mike is active on his cattle ranch while performing in the position of Fire Chief for the local fire department.
Mike is a graduate of the University of Texas and enjoys traveling and new adventures globally. Drone flying is a passion for Mike, who is a graduate of the GRADD Part 107 Training Program. He earned a 97% score on the FAA Part 107 Certification Exam.
Mike is also a member of the FAA's Safety Program as a FAA Safety Team (FAASTeam) Representative, "Drone Pro". FAASTeam Members are volunteers who make a conscious effort to promote aviation safety and serve the General Aviation community, helping to make our skies even safer through education.