Learn How to Become a FAA Certified Drone Pilot
GRADD is an industry leader in UAS Training. The first in-person GRADD UAS Safety Awareness Workshop was held in North Las Vegas in 2015.
Today GRADD offers a Top 10 Ranked Professional-Grade FAA Part 107 sUAS training over a 2 month period, supplemented by instructor-led weekly Saturday training webinars.
Each participant has access to the GRADD online curriculum, which includes 10 lessons, 100s of questions practice tests and exams, and a final exam.
The weekly webinars include a Coffee & Drone Discussion hour, formal training for each week's lesson(s), and interactive competitive quizzes.
Participants who complete all the GRADD online lessons, attend the Saturday training webinars, and achieve 85% or better on all the online lessons tests and exams, are guaranteed to pass the FAA Part 107 Certification Exam with an average score of 87%, on the first try.
The GRADD Part 107 Training Program
One-time $350 Enrollment fee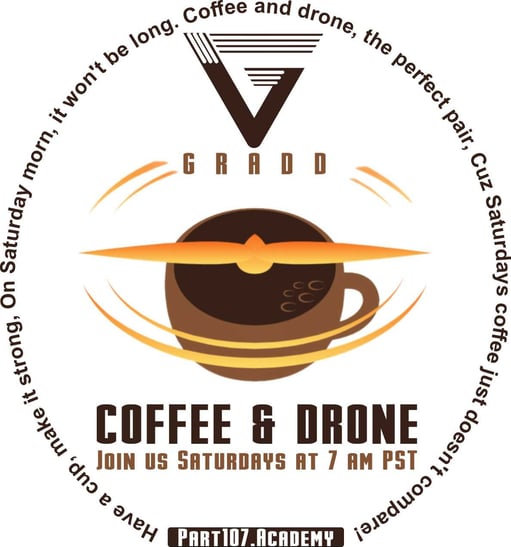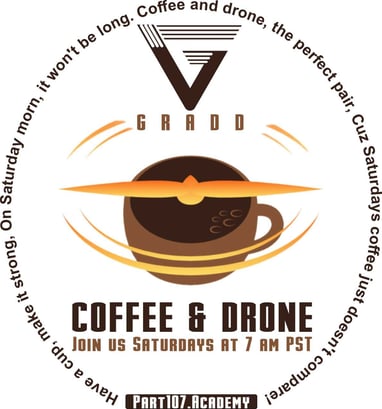 We start every Saturday at 7 am PST with our famous GRADD Coffee & Drone discussion hour.
Enjoy your favorite cup of coffee or tea, while we review the week's drone news, and other important drone topics.
This is also the perfect forum to bring your drone-related questions, that need an answer you can trust.
You are invited to join us and enjoy fun and informative drone conversations!
GRADD Coffee & Drone Hour